Resume
16 Years of Experience
Education
2022
Class A Spotter
Tunnel Instructor
2018
Skydiving Title A
Skydive BCN
2018
Skydiving A.F.F. Course
Skydive BCN
2008 - 2010
Computer systems administration
IES L'Estatut
The system administrator is responsible for a company's computer systems. His or her skills cover computer hardware, software, communication between computers (computer networks) and operating systems.
2005 - 2007
Operation of computer systems
IES L'Estatut
The operation stage of an IT system corresponds to the stable operation of the system, fully implemented and configured and with a load equal to the real load, i.e. if the functional requirements and service windows for which it has been designed are met.
Experience
Sep 2009 - Current
Web Developer
Freelance
Web Developers design and update websites and online applications using various programming languages and design tools. A regular example resume for this job mentions responsibilities such as creating webpage layouts, writing code, editing website content, and making adjustments based on client feedback.
Jan 2019 - Apr 2021
Senior Web Developer
iBoo Mobile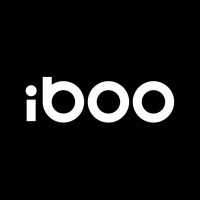 A senior web developer is responsible for designing, building, and optimizing websites and other software applications.
Jan 2013 - Apr 2014
Web Developer
Webscoming
Oct 2006 - Jun 2009
IT Technician
Informática Industrial SA

An IT Technician provides computer or network support for an organization, either employees, customers or both. They assist users with installation, troubleshooting and diagnosing possible hardware and software issues.
Coding Skills
PHP
Symfony
DDD
AWS
jQuery
Vue.js
Docker
React
Angular
WordPress
Flying Skills
Belly
Head Up
Head Down
Skull Team